Hillcrest & Daniels Directory:
Hillcrest & Daniels offers the surrounding college campus trendy treats and beauty needs. Please see the Hillcrest & Daniels directory below:
For suite reference, please see below site plan
*Temporary store hours and closures may be in effect and subject to change. Reach out to store directly for more information.
Cotton Island – (214) 373-1085
Hours: Sun (occasionally): 12pm-5pm, Mon-Sat: 10am-6pm
suite 6601-B
JD's Chippery – (214) 363-2038
Hours: Sun: closed, Mon-Fri: 7am-5pm, Sat: 7:30am-5pm
suite 6601-A
Mustang Donuts – (214) 363-4878
Hours: Mon-Sun: 5am-12pm
suite 6601-C
Park Cities Postal Services – (214) 373-4105
Hours: Mon-Fri: 9am-5:30pm, Sat: 10am-4pm, Sun: closed
suite 6601-E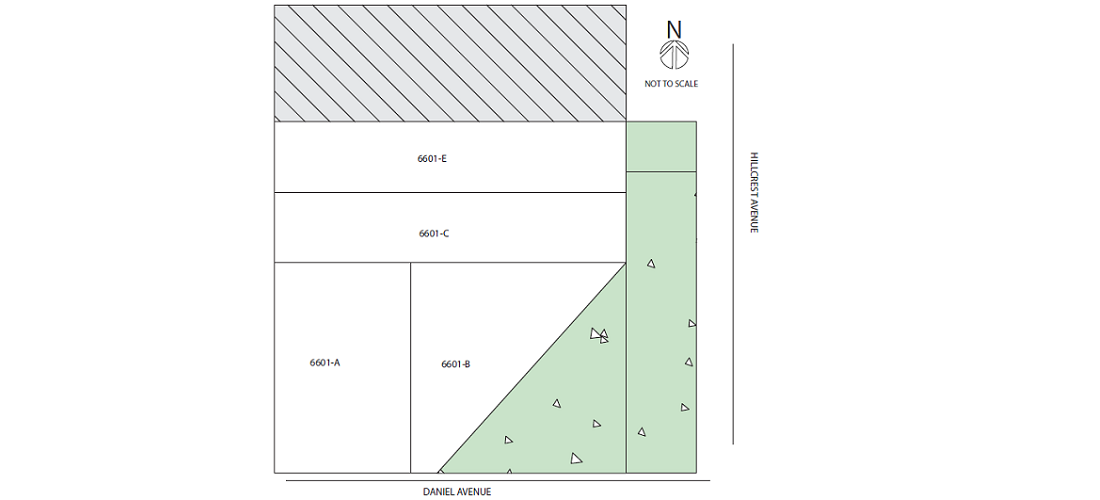 Hillcrest & Daniels is proudly leased & managed by Weitzman.